How Americans voted on a range of ballot initiatives around the country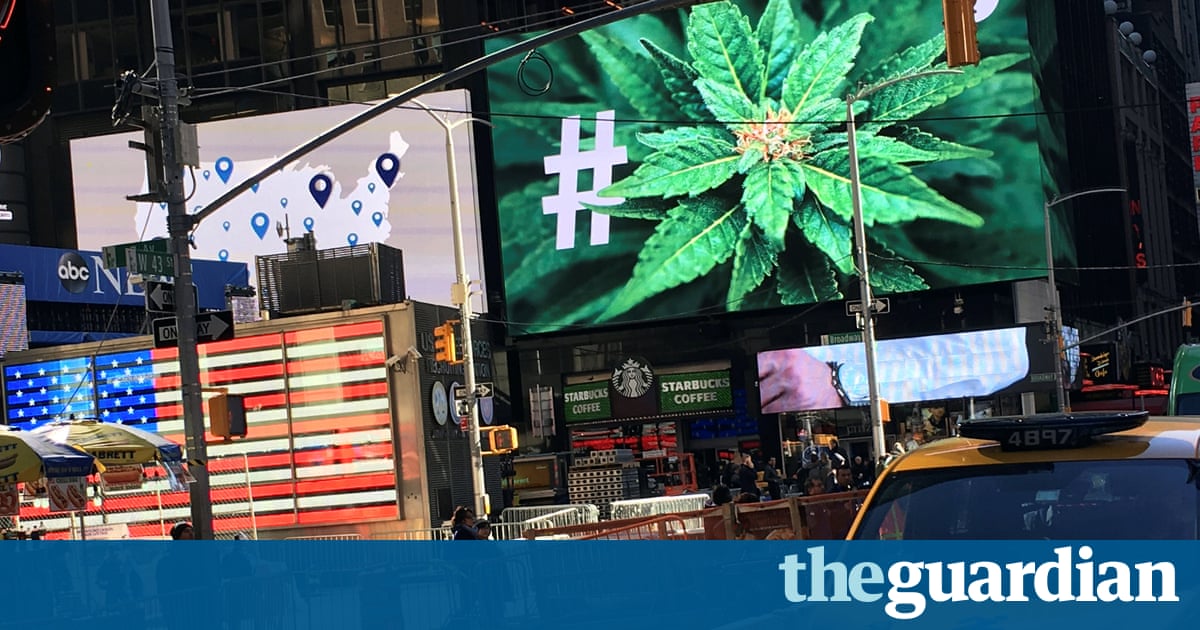 Voters around the US cast ballots for a diverse range of initiatives that seek to reform laws on marijuana, the death penalty, climate change and more. Below are results in the most important contests.
Approved: California voters approved recreational marijuana, a huge victory in the fight for cannabis legalization, paving the way for the largest commercial pot market in the US.
Approved: Massachusetts also voted for recreational pot, extending legal weed from coast to coast.
Approved: Nevada became the third state to approve a recreational cannabis law, making the west an even stronger region for marijuana sales.
Approved: Earlier in the night, Florida voters passed a constitutional amendment to legalize medical marijuana, the first victory in a string of high-profile cannabis measures on Tuesdays state ballots.
Approved: North Dakota was the second state to approve medical weed, with the approval of Measure 5, which approves the use of marijuana to treat a number of diseases, including cancer, Aids, epilepsy and hepatitis C.
Approved: Arkansas also passed a medical cannabis measure that would allow patients with specific conditions to buy medicine from dispensaries licensed by the government.
Rejected: Arizona was the first state to vote against its marijuana measure, with the news early on Wednesday morning that voters have rejected Proposition 205. The measure would have legalized recreational pot.
Approved: Montana residents voted to expand the states medical marijuana system with the passage of Initiative 182, which removes limits on the number of patients providers can serve. Proponents of the measure argued that the existing restrictions blocked patients from accessing care.
Advocates and opponents agree that Californias Proposition 64 is the most important cannabis measure America has seen and could be an international game-changer for marijuana policy in the US.
California, which recently overtook the UK to have the fifth largest economy in the world, is expected to have a recreational marijuana market greater than Colorado, Washington, Oregon and Alaska combined, said Ethan Nadelmann, executive director of the Drug Policy Alliance.
When I talk to everybody from allies to government officials in Mexico and I ask them whats it going to take to transform the debate, he said, the response to me is when California legalizes marijuana.
Too close to call: As of Wednesday afternoon, a recreational measure in Maine was still too close to call.
Colorado and Washington became the first states to legalize recreational marijuana in 2012, paving the way for Oregon, and Alaska to follow suit.
As medical and retail cannabis operations have spread across the US, legal marijuana has become the fastest-growing industry in the US, with some analysts projecting sales to reach $22bn by 2020.
Read more: https://www.theguardian.com/us-news/2016/nov/08/state-ballot-initiative-election-results-live-marijuana-death-penalty-healthcare