"There are a lot of good reasons for legalizing marijuana, but for me, it comes down to this: We have to stop putting people of color in jail for something that white people do with impunity," said Nixon in a video posted on Twitter Wednesday.
Nixon, who in March announced her run against incumbent governor Andrew Cuomo in the upcoming Democratic primary, notes in the video that 80 percent of New Yorkers arrested for marijuana are black or Latino.
"The simple truth is, for white people, the use of marijuana has effectively been legal for a long time," she says. "Isn't it time we legalize it for everybody else?"
The gubernatorial candidate and former actress goes on to say in her campaign video that white people and people of color use marijuana at roughly the same rates. Yet black people in New York are arrested or detained for marijuana 4.5 times more than white people, according to a report by the ACLU.
"The consequences follow people for the rest of their lives, making it harder to get jobs or housing, and for noncitizens, putting them in the crosshairs of deportation," she says.
The 52-year-old also says that legalizing would "generate millions of dollars in tax revenue" and "create new agricultural opportunities for New York's farmers."
Currently, eight other states and Washington, D.C., have legalized marijuana for recreational use. New York state does have a medical marijuana program, though it is extremely restrictive.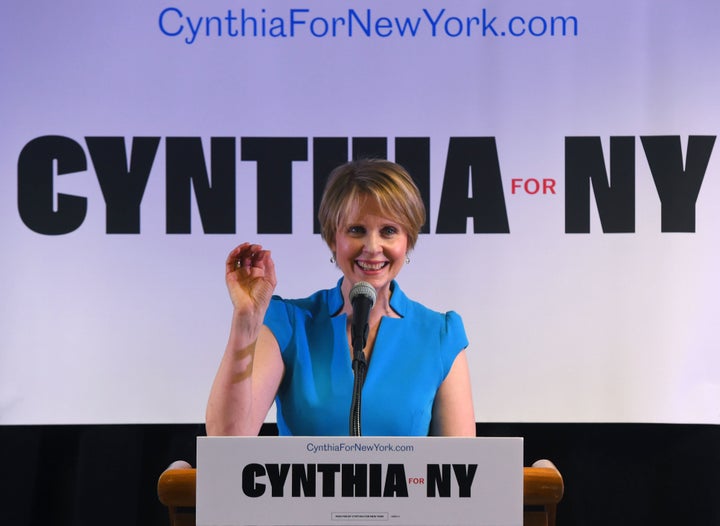 Current New York governor Andrew Cuomo (D) had previously called marijuana a "gateway drug" in 2017, though his stance has since shifted slightly. In January 2018. Cuomo proposed a study in his 2018 budget plan that explores the potential impacts of recreational marijuana use in New York State.
Of the study, Cuomo said: "If it was legalized in Jersey and it was legal in Massachusetts and the federal government allowed it to go ahead, what would that do to New York, because it's right in the middle? This is an important topic, it's a hotly debated topic, pardon the pun, and it'd be nice to have the facts in the middle of the debate once in a while."
The study will now move forward after the state's $168 million state budget was approved in March.
Nixon is slated to challenge Cuomo in the Democratic primary on Sept. 13.
Read more: http://www.huffingtonpost.com/