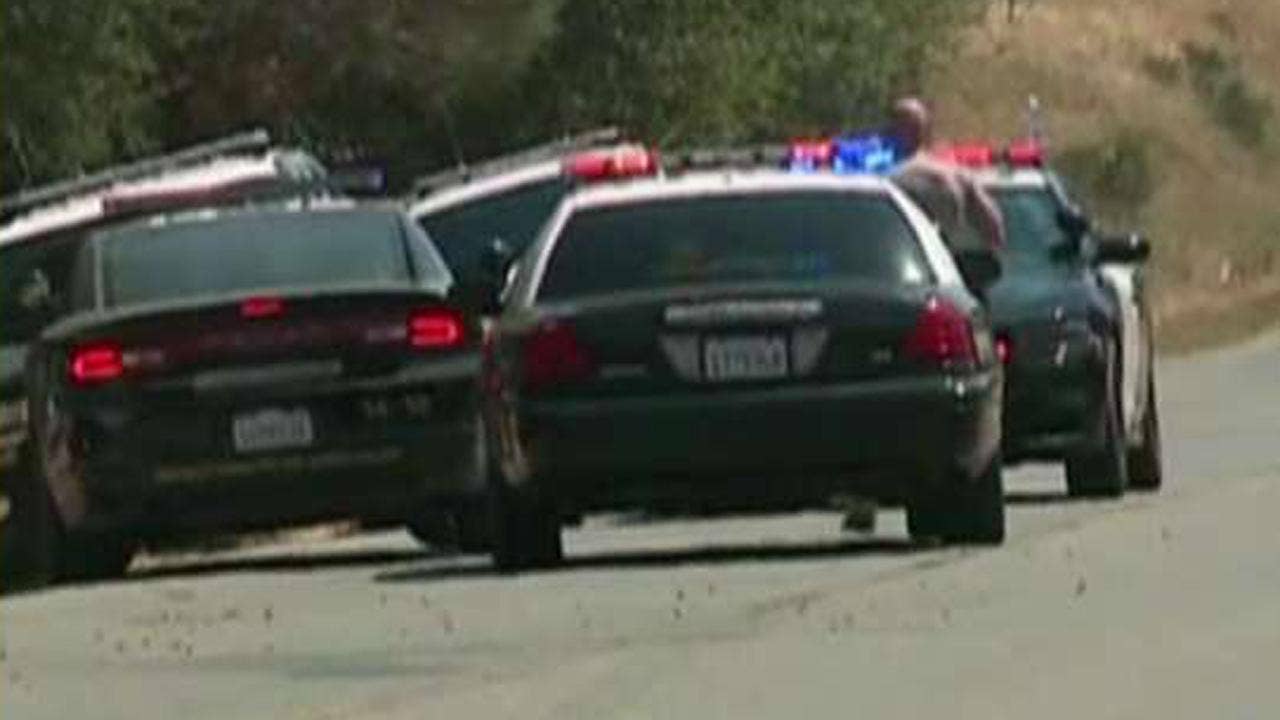 A former California congressional aide promised to "make things happen" to keep an illegal Compton pot shop in business — for a price, prosecutors said Wednesday.
Michael Kimbrew, 44, pleaded not guilty in Los Angeles federal court to attempted extortion and receiving a bribe.
Kimbrew was working in the Compton field office for Rep. Janice Hahn, D-Los Angeles, in March 2015 when he approached a marijuana shop that was operating illegally and told an employee it would be shut down if he couldn't reach a deal with the owners, according to the indictment.
He then met with the owners of the unnamed shop at Compton City Hall, where Hahn had a district office. He told them he was working with state and federal agencies, including the FBI, and for $5,000 could "make things happen" to get the proper medical marijuana permits.
In May 2015, Kimbrew met at City Hall with an FBI agent who was posing as the owners' business partner, and said he worked for the federal government and oversaw all activities in the city.
According to the indictment, in May 2015 Kimbrew went up to an employee of the marijuana shop and told the clerk that the store was in violation of the law and that it would be shut down unless the owners reached an agreement with him, LosCerritosNews.Net reported.
The former aide then met with owners of the shop at Compton City Hall and claimed that he worked with the FBI and that he could "make things happen" by securing the proper permits for the store in exchange for $5,000.
In exchange for the bribe, he promised not to send authorities to shut down the shop, would help it get the required permit to operate and wouldn't notify the congresswoman, which he said would eliminate the possibility of her informing the FBI, according to authorities.
An undercover FBI agent posing as a business partner with the shop met with Kimbrew, who reiterated his claims he could prevent a shutdown in exchange for $5,000, according to the indictment.
The undercover agent later met with Kimbrew at a restaurant and handed him a menu with the cash inside, the indictment said. The aide allegedly pocketed the money.
Hahn, who is now a Los Angeles County supervisor, was not named in the indictment and was unaware of her former staffer's alleged wheeling and dealing until she was notified by a reporter Wednesday.
"If these charges are true, Mr. Kimbrew abused his power as a representative of my office and violated both my trust and the trust of the public," Hahn said in a statement.
A public defender representing Kimbrew did not immediately return a call seeking comment.
Kimbrew, of Carson, could face up to 18 years in prison if convicted, prosecutors said. He was freed on a $15,000 bond and trial was scheduled Sept. 26.
The Associated Press contributed to this story.
Read more: http://www.foxnews.com/us/2017/08/03/former-congressional-aide-charged-with-taking-pot-shop-bribe-in-california.html