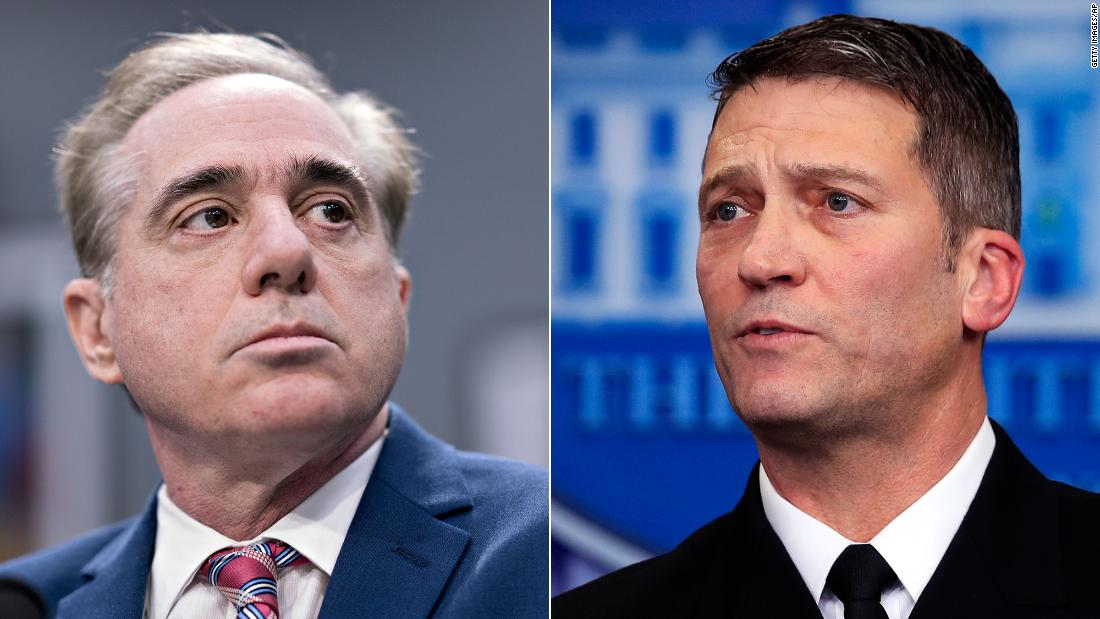 (CNN)Over the last week, the national media turned its attention to our veterans. Unfortunately, it was not because of new studies about the problem of veteran suicide, or to draw attention to the national movement to legalize medical marijuana to safely treat injuries of war. It was because President Trump nominated his personal doctor, Rear Adm. Ronny Jackson, to head the Department of Veterans Affairs.
Even before the scandal unfolded, Iraq and Afghanistan Veterans of America (IAVA) surveyed veterans nationwide and found that only
a small group
of post-9/11 veterans supported Dr. Jackson's nomination. The drama may have died down in the media, but it's still front and center for millions of veterans and hundreds of thousands of dedicated VA employees nationwide, who now face the prospect of a stunning eighth nominee for VA secretary since 9/11.
This painful and tumultuous Ronny Jackson chapter for VA and our nation's veterans has come to an end. But the volatile, damaging saga continues. After Secretary David Shulkin's controversies –
– including allegations of misusing taxpayer funds
— and eventual exit consumed weeks of headlines, Jackson's controversies consumed still more. It's been an unprecedented two months of chaos, political agendas and uncertainty. And millions of veterans and their families have paid the price.
In the few weeks since Dr. Jackson was first nominated by President Trump, an estimated
333,502
veterans were waiting for disability claims with the VA,
11,000
veterans started using the GI Bill to pay for college,
60,000
veterans in suicidal crisis called the Veterans Crisis Line, and
600
veterans died by suicide.
The secretary of the VA is responsible for the second largest department in the federal government — one with a budget of more than
$180 billion
and over
300,000
staff, the welfare of millions of our brother and sister veterans, and critical programs like the Post-9/11 GI Bill and cemeteries nationwide. And the VA secretary is one of the single most important voices in America for all veterans.
But instead of stability, leadership and solutions, veterans once again face uncertainty. Our community is exhausted by the unnecessary and seemingly never-ending reality show-type drama. VA's reputation is damaged, staff is demoralized, momentum is stalled and the future is shockingly unclear.
This year of failures and debacles has been exhausting, and veterans nationwide still have grueling challenges ahead of us to ensure we get the care and resources we were promised. And yet again, our energy is drained by another senseless political scandal — one that could have easily been avoided.
Our veterans deserve better. We are simply looking for a competent, proven and dynamic leader with integrity that can lead our nation forward out of this storm of darkness and into a brighter future. Hundreds of thousands of IAVA members nationwide are standing by to help the President find and vet a man or woman who is up to this historic leadership challenge.
More than ever before, we need someone who can ensure VA stands most of all, for Veterans Advocate. And we need the President to do the same. In the meantime, we will continue to share our voices, unite our community and fill in the gaps as best we can.
We call on all Americans now to answer the call in this time of need and support our VA staff, our non-profit service providers and our veterans service organizations across America. Read the
questions
asked by hundreds of veterans and active military nationwide. Demand
answers
. All of us on the frontlines of veterans support, healthcare and empowerment need reinforcements now more than ever.
Read more: http://edition.cnn.com/