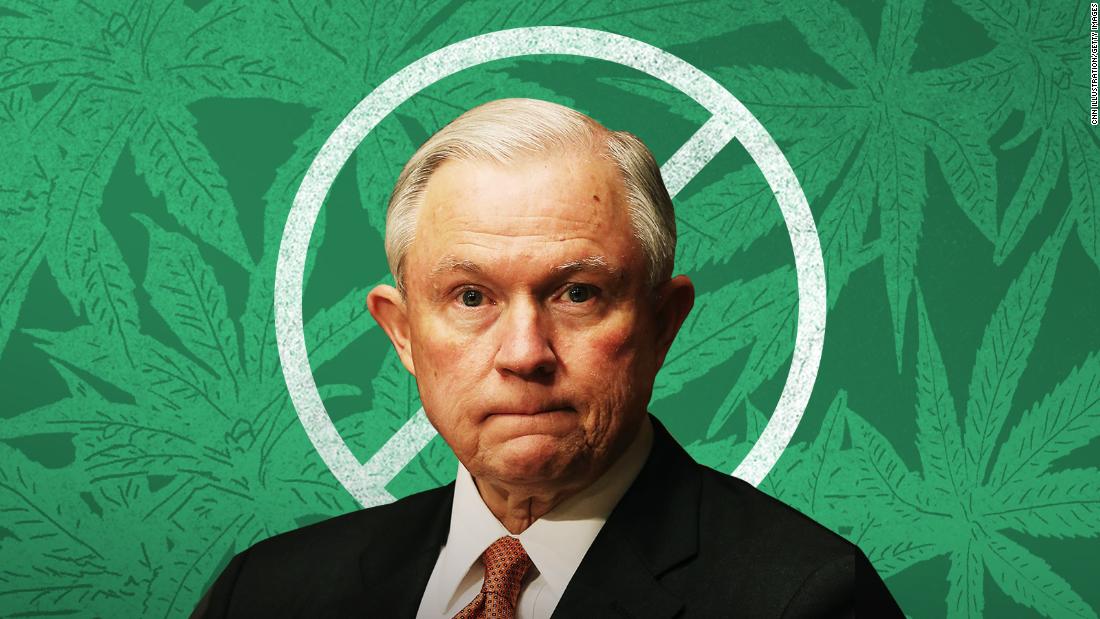 (CNN)January 19 is when more than 1.2 million patients legally using medical marijuana will be watching Congress with great concern.
That's when the
Rohrabacher-Blumenauer amendment
will expire. The amendment essentially stops the Justice Department from spending any federal dollars on prosecuting cannabis-related activities if those activities are allowed under state medical marijuana laws.
The amendment was extended in the spending bill
in December
, but unless Congress slips it into another federal spending bill and can pass it before the law expires, the legislative action that US Attorney General Jeff Sessions took Thursday may have a real impact on people who sell or buy medical marijuana.
Sessions rescinded three memos that relate to federal law enforcement of marijuana laws, the last of which, popularly known as the
Cole memo,
was 2013 guidance that essentially told the government to back off federal prosecutions of people operating within state marijuana laws.
"She's 11 now, and she's doing great and running around," Figi said. "This is usually fatal, and she is doing awesome, and for years and years, this is all she has had to take."
Breiter, who describes himself as conservative, said he would like to remind Sessions that "there is much more consistency in the scientific literature of findings about the detrimental effects of alcohol, which is legal within a strong regulatory framework." He thinks there needs to be more research on the topic and a more logical legal framework applied to the drug.
Medical marijuana dispensaries have been calling
Americans for Safe Access
, a nonprofit working to ensure safe and legal access to marijuana for therapeutic uses and research,for help in figuring out what their next steps will be.
Steph Sherer, the organization's executive director, said she had nearly deleted the program it offered to guide dispensaries about raids as the Obama administration relaxed its rules. Now, she's glad she didn't, and she said dispensaries should be prepared for anything.
"I'm very nervous," she said. The Drug Enforcement Administration "is run out of Washington, and while they are supposed to serve states' attorneys general, the DEA doesn't need their permission to do anything in those districts."
Polls have shown that the greater majority of Americans do favor medical marijuana. "If we can stay focused, maybe the silver lining is, Congress remembers how important this amendment is and that we need Congress to come up with a permanent solution," Sherer said.
Read more: http://edition.cnn.com/