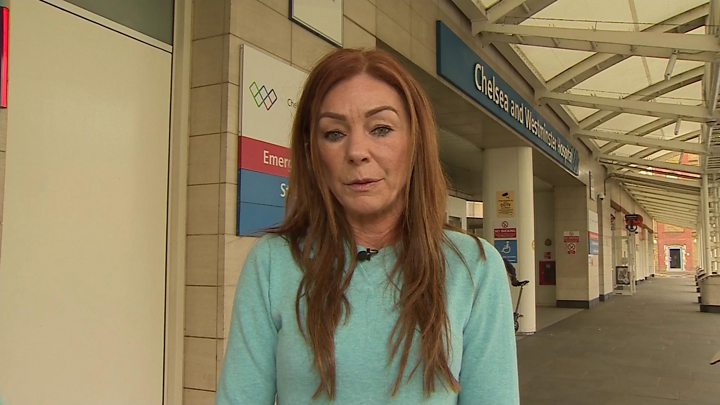 The mum of a boy with severe epilepsy who had cannabis oil medication confiscated wants to meet the home secretary to discuss reforming the law.
Charlotte Caldwell's son Billy, 12, uses the oil as his anti-seizure medication and she wants to be able to treat him with it at home.
The Home Office has granted a limited licence for the drug to be administered to the child in hospital for 20 days.
Billy is being treated at the Chelsea and Westminster Hospital in London.
Ms Caldwell says her son's seizures dramatically reduce when he takes the oil, which contains a substance called Tetrahydrocannabinol (THC) that is illegal in the UK.
On Monday Heathrow airport officials confiscated Billy's supply – which Ms Caldwell had tried to bring in from Canada – and he was admitted to hospital after his seizures "intensified".
Home Secretary Sajid Javid later approved the use of cannabis oil after doctors made clear it was a medical emergency. The situation is under review.
Ms Caldwell, from County Tyrone in Northern Ireland, wants to meet Mr Javid to discuss the matter and said: "I will not stand by and let any other family in our country endure this experience. It's horrific and cruel."
Crispin Blunt MP, co-chair of the all-party parliamentary group on drug policy reform, said the existing law was "frankly absurd".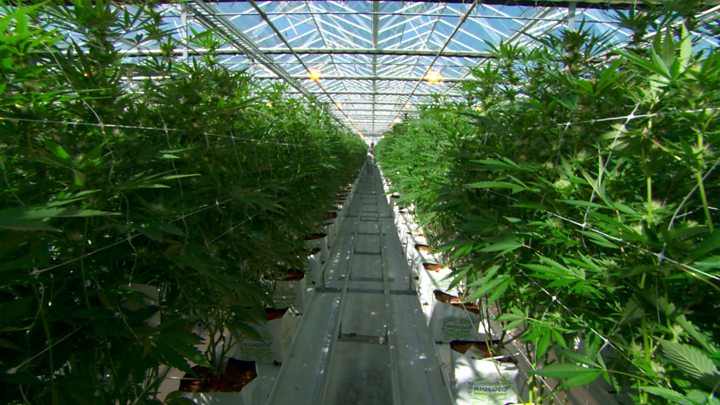 Dr Amir Englund, of the Institute of Psychiatry at King's College London, said an exemption should be made in Billy's case "so that he does not come to further harm".
But UCL's Dr Michael Bloomfield said the use of medical marijuana is "far from straightforward". He said in some jurisdictions the drug's use for medical conditions is "a potential way of decriminalising cannabis through the back door".
The Home Office's initial decision, and then its reversal, prompted calls for drug law reform from MPs on all sides.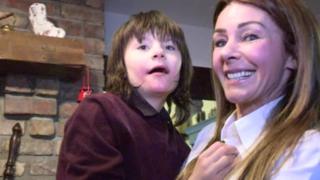 Mr Blunt, a Conservative, said the existing law was based on an "outdated" claim that cannabis had no medicinal value.
"We need to get serious now about getting the benefits of these medicines, and move to change the frankly absurd position we are in," he said.
Ex-Tory health minister Dan Poulter said the current situation was "ridiculous" and pledged to push for a change in the law.
He said: "I genuinely don't understand why we see… medicinal cannabis through the prism of the 1971 Misuse of Drugs legislation, when actually this is a medical issue, it's not a prohibition of drugs issue, and that's what's got to change."
In 2017, Billy was prescribed the medication on the NHS but last month his GP was told he could no longer prescribe it.
At the time the Department of Health in Northern Ireland said cannabis had not yet been licensed in the UK as a medicine.
---
Does cannabis have medicinal benefits?
CBD and Tetrahydrocannabinol (THC) are two types of cannabinoids found naturally in the resin of the marijuana plant.
A cannabis-based drug called Sativex has been licensed in the UK to treat MS. It contains THC and CBD.
Doctors could, in theory, prescribe it for other things outside of this licence, but at their own risk.
MS patients prescribed Sativex, who resupply it to other people, also face prosecution.
Another licensed treatment is Nabilone. It contains an artificial version of THC and can be given to cancer patients to help relieve nausea during chemotherapy.
Source: NHS Choices
---
Read more: http://www.bbc.com/news/uk