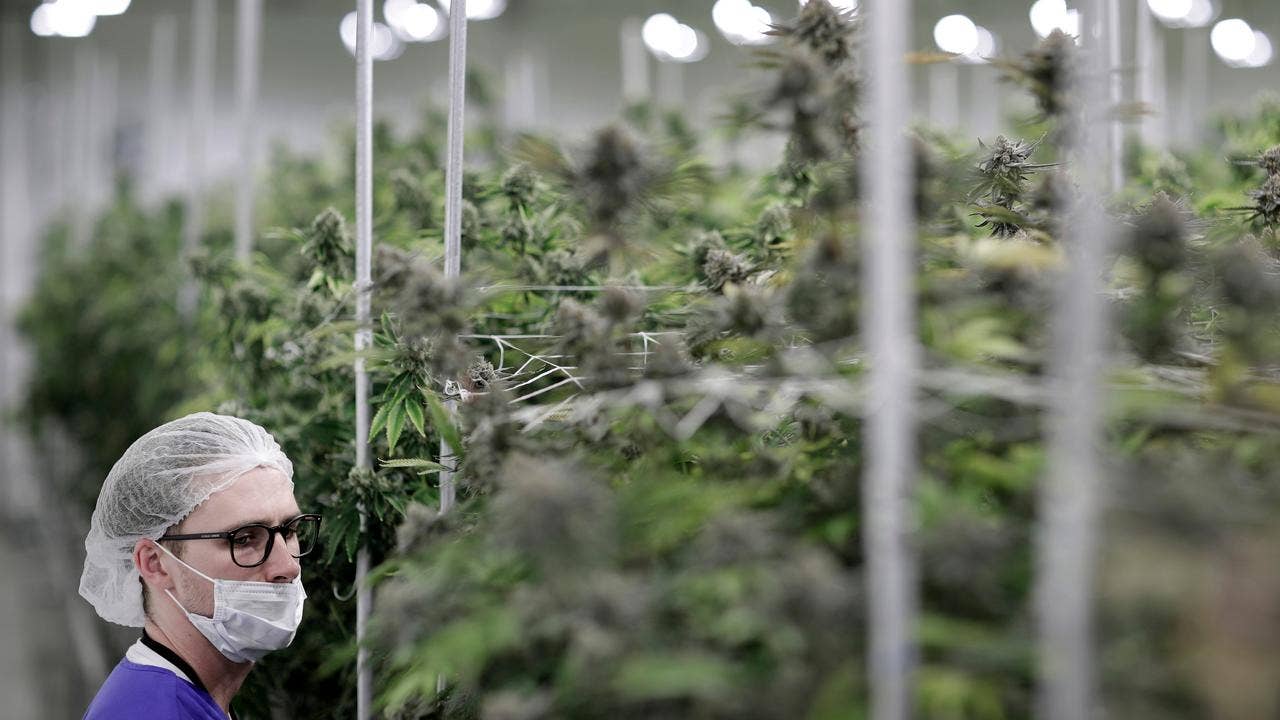 It was supposed to be one of Attorney General Jeff Sessions most prolific wins. For years, the former Alabama senator had railed against the marijuana industry.
Hes called it a gateway drug, compared it to heroin and claimed its use led to spikes in violence.
When he was tapped to lead the Department of Justice, he vowed to use the full weight of the federal government to go after the industry.
In February, he commissioned the Task Force on Crime Reduction and Public Safety a group of prosecutors and federal law enforcement officials to find ways to go after users and punish distributors. But the task force came up empty issuing no new policy recommendations to advance Sessions crackdown.
Seven states and the District of Columbia have already passed major cannabis reform on recreational use. In total, 29 states, D.C., Guam and Puerto Rico have legalized medical marijuana.
Despite the primarily bipartisan look the other way consensus of his task force, Sessions efforts to crack down on cannabis could still be in the works.
I will continue to review all of the Task Forces recommendations, and look forward to taking additional steps toward ensuring safer communities for all Americans, Sessions said in a statement.
Part of his strategy could include reinterpreting the so-called Cole memo.
In 2013, then-Deputy Attorney General James Cole issued a memo, addressed to all U.S. attorneys which basically told them to take a hands-off approach to legalization.
The memo said in part, In jurisdictions that have enacted laws legalizing marijuana in some form conduct in compliance with those laws and regulations is less likely to threaten the federal priorities.
The memo was issued despite the fact that marijuana was and still is classified as a Schedule 1 illegal substance by the Drug Enforcement Agency. Heroin, LSD, and ecstasy also fall into that category.
Instead of taking the Obama administrations laissez-faire interpretation, Sessions has emphasized that the DOJ must remain committed to the federal ban on cannabis and targeted states in particular.
In April, the Governors of Alaska, Colorado, Oregon and Washington sent a letter to Sessions expressing their concern for his reconsideration of the Cole Memo and said that changing the regulated market could drive the marijuana industry back into the hands of the black market.
Sessions responded in a letter to Washington Gov. Jay Inslee and the states attorney general, Robert Ferguson, that said the distribution of the dangerous drug should remain a criminal offense, due to potential threats on health and safety.
The Department remains committed to enforcing the Controlled Substances Act in a manner that efficiently applies our resources to address the most significant threats to public health and safety, Sessions wrote in the letter.
Sessions also attached state-specific federal reports where he raised concerns about the efficacy of the regulatory structures in their prospective states.
Sessions directly cited a 2016 report by the Northwest High Intensity Drug Trafficking Area (HIDTA), entitled "Washington State Marijuana Impact Report, listing some ramifications of the incompletely regulated market, targeting driving capabilities in particular.
A week later, Inslee said in a statement that he was willing to pursue efforts to ensure a stable market, but was proud of his states progress in the industry.
Unfortunately [Sessions] is referring to incomplete and unreliable data that does not provide the most accurate snapshot of our efforts since the marketplace opened in 2014, Inslee said in the statement.
Pushing back against Sessions war on cannabis are several advocacy groups that tout the merits of marijuana.
CEO of Medical Marijuana Inc.'s PR firm CMW Media Andrew Hard says Sessions push for the reversal of marijuana legalization is an outdated personal vendetta that doesnt adhere with the mutual benefits reaped by states and consumers.
It doesnt seem like he cares about economic statistics out of Colorado and Washington that the industries are doing very well and making the states a lot of money, Hard told Fox News.
This also affects peoples lives and livelihood. The largest drug addiction epidemic is the opioid pain killer epidemic, and the statistics indicate that the rates of opioid addiction are down in legal [marijuana] states.
Although Sessions aims are set toward fighting the war on drugs and the opioid epidemic, his efforts may be antithetical for the movement. Kannalife Sciences CEO Dean Petkanas thinks that decriminalizing marijuana will promote a smooth and organized marketplace for the industry, and allow enforcement to focus on halting substance abuse.
Maybe Sessions should spend more time cracking down on pill mills and the elicit use of opioids rather than outlawing cannabis, Petkanas told Fox News.
Several studies have found health perks from marijuana, even in recreational use.
The Departmernt of Justice did not respond to requests from Fox News for comment.
Read more: http://www.foxnews.com/politics/2017/08/08/sessions-promises-pot-crackdown-up-in-smoke.html