London concert recordings from 1970s were water damaged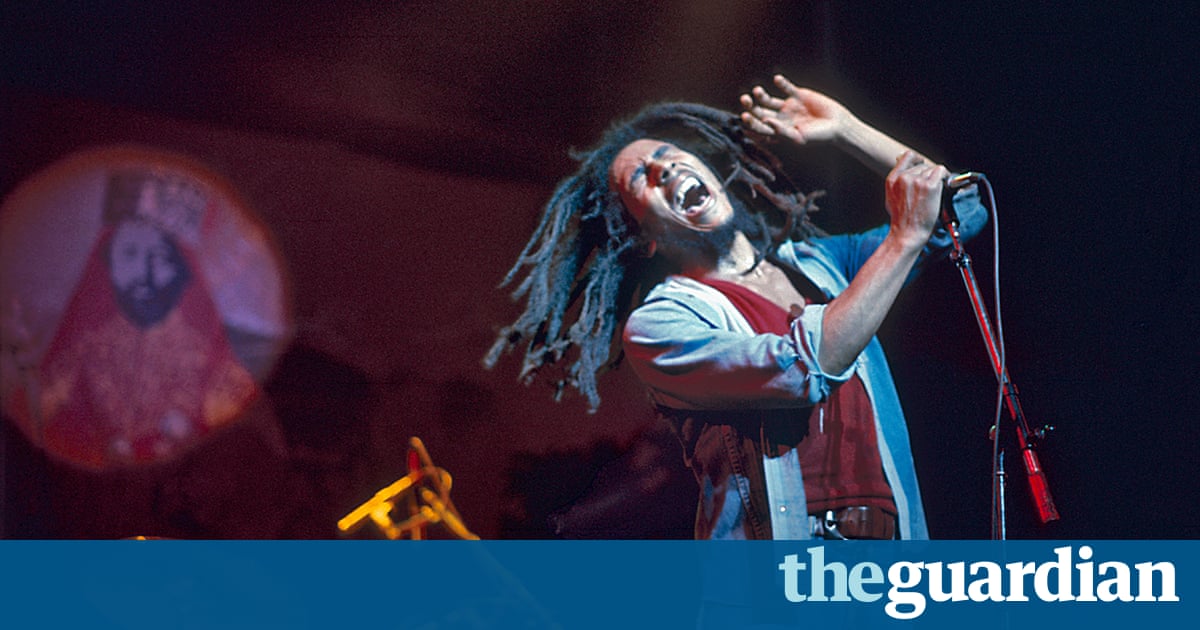 A cache of lost Bob Marley recordings has been discovered after lying for more than 40 years in a damp London hotel basement.
The 13 reel-to-reel, analogue master tapes were discovered in cardboard box files in a run-down hotel in Kensal Rise, north-west London, the modest lodgings where Bob Marley and the Wailers stayed during their European tours in the mid-1970s.
The tapes known as the lost masters among elements of Marleys huge fanbase were at first believed to be ruined beyond repair, largely through water damage. Yet after more than 12 months of painstaking work using the latest audio techniques, the master reels have been restored, with the sound quality of Marley who died in 1981 but would have been 72 on Monday described as enough to send shivers down ones spine.
The tapes are the original live recordings of Marleys concerts in London and Paris between 1974 and 1978, and feature some of his most famous tracks including No Woman No Cry, Jammin, Exodus and I Shot the Sheriff.
The concerts at the Lyceum in London (1975), the Hammersmith Odeon (1976), the Rainbow, also in London (1977), and the Pavilion de Paris (1978) were recorded live on the only mobile 24-track studio vehicle in the UK at the time, loaned out to Marley and the Wailers by the Rolling Stones.
The tapes were rescued from the rubbish by Marley fan and London businessman Joe Gatt, who had received a call from a friend saying he had found what appeared to be some old Marley tape recordings.
He was doing a building refuse clearance that included some discarded two-inch tapes from the 1970s. I couldnt just stand by and let these objects, damaged or not, be destroyed so I asked him not to throw them away, Gatt said.
He passed the master recordings to business partner and jazz singer Louis Hoover, who regularly headlines at Ronnie Scotts in London.
Hoover said: I was speechless, to be honest. It was quite comical, looking back now, as Joe was so cool and matter of fact about rescuing these global artefacts that I actually had to stop the car to check that I had heard him correctly.
When I saw the labels and footnotes on the tapes, I could not believe my eyes, but then I saw how severely water damaged they were. There was literally plasticised gunk oozing from every inch and, in truth, saving the sound quality of the recordings, looked like it was going to be a hopeless task.
The tapes were handed to sound technician specialist Martin Nichols of White House studios in Weston-super-Mare, who said they would have been lost for ever if anyone had tried playing them in their decrepit condition.
They really were in such an appalling condition they should have been binned, but I spent hours on hours, inch by inch, painstakingly cleaning all the gunge off until they were ready for a process called baking, to allow them to be played safely, Nichols said.
He added: The end result has really surprised me, because they are now in a digital format and are very high quality. It shows the original recordings were very professionally made. From the current find of 13 tapes, 10 were restored, two were blank and one was damaged beyond repair.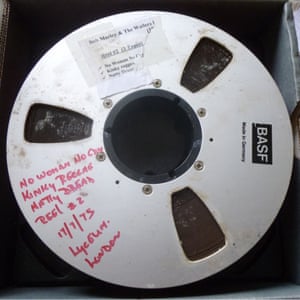 Read more: https://www.theguardian.com/music/2017/feb/05/spine-tingling-lost-bob-marley-tapes-restored-after-40-years-in-a-cellar