Attorney general to end lenient enforcement of federal marijuana laws, days after new legalization measure took effect in California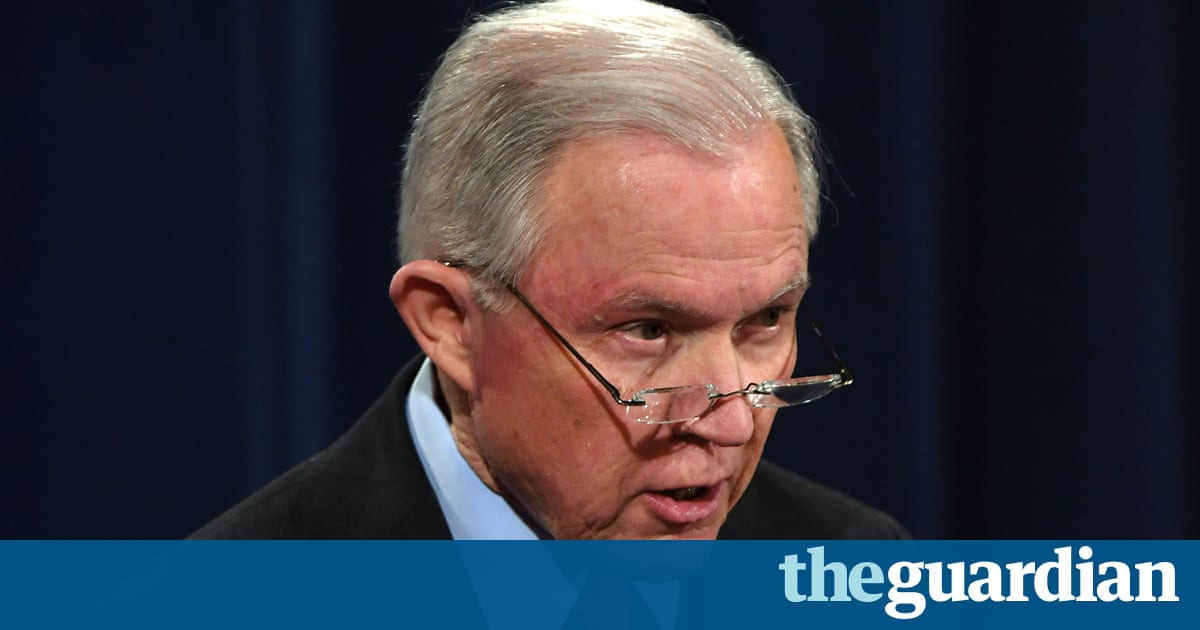 The US attorney general, Jeff Sessions, is rescinding an Obama-era policy that paved the way for legalized marijuana to flourish in states across the country, creating new confusion about enforcement and use just three days after a new legalization law went into effect in California.
Instead of the previous policy of lenient federal enforcement begun under former attorney general Eric Holder in 2013, Sessions new stance will instead let federal prosecutors where marijuana is legal decide how aggressively to enforce longstanding federal law prohibiting it. Guidance issued on Thursday depicted the change as a return to the rule of law.
It is the mission of the Department of Justice to enforce the laws of the United States, and the previous issuance of guidance undermines the rule of law and the ability of our local, state, tribal, and federal law enforcement partners to carry out this mission, Sessions said in a statement.
Sessions plan drew immediate strong objection from the Republican senator Cory Gardner of Colorado, one of eight states that have legalized marijuana for recreational use.
Gardner said in a tweet that the justice department has trampled on the will of the voters in Colorado and other states. He said the action would contradict what Sessions had told him before the attorney general was confirmed and that he was prepared to take all steps necessary to fight the step including holding up the confirmation of justice department nominees.
The move by Trumps attorney general is sure to add to confusion about whether its OK to grow, buy or use marijuana in states where the drug is legal. It comes just after shops opened in California, launching what is expected to become the worlds largest market for legal recreational marijuana.
This instability will only push consumer dollars away from these state-sanctioned businesses and back into the hands of criminal elements. With nearly two-thirds of Americans, including an outright majority of Republicans, Democrats and Independents supporting marijuana legalization, this is not just bad policy, but awful politics and the Trump administration should brace itself for the public backlash it will no doubt generate, said Erik Altieri, executive director of the National Organization for the Reform of Marijuana Laws.
Altieri also noted that the announcement throws the jobs of more than 150,000 Americans employed in the budding legal marijuana industry into limbo.
For politicians who purport to believe in small government and states rights, this is a wildly incongruous move, said Jesselyn McCurdy, deputy director at the American Civil Liberties Union.
While Sessions has been mostly been carrying out a justice department agenda that follows Trumps top priorities on such issues as immigration and opioids, the changes to marijuana policy reflect his own long-held concerns. Trumps personal views on marijuana remain largely unknown.
Read more: http://www.theguardian.com/us