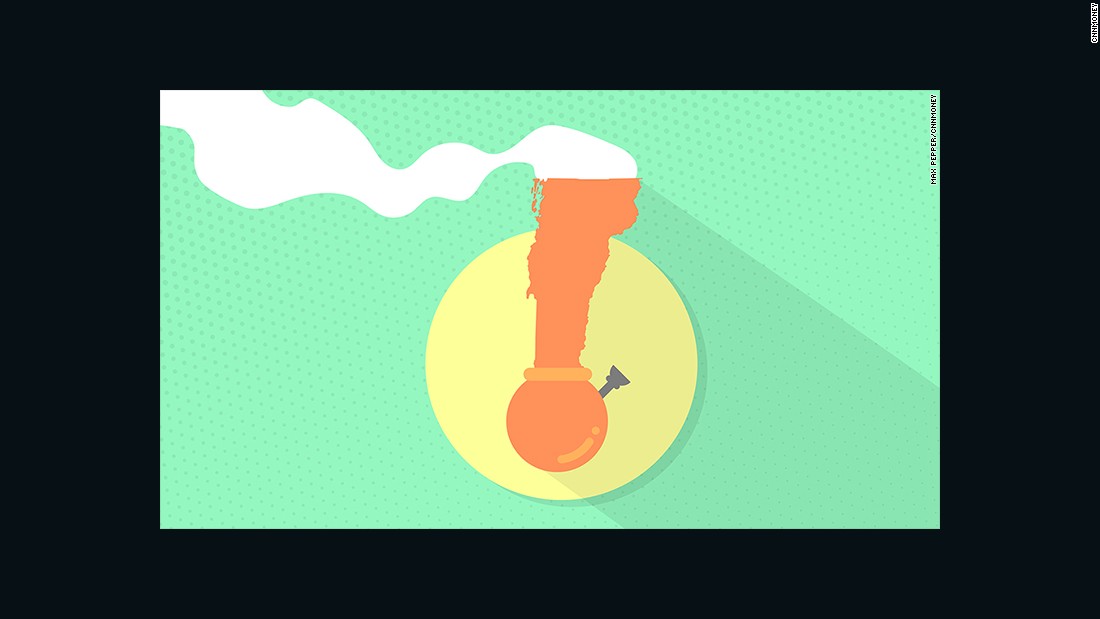 (CNN)On the same day the Justice Department signaled a possible federal crackdown on marijuana use, lawmakers in Vermont passed a bill that would legalize the drug for recreational purposes.
The state House voted 81-63 on Thursday to
pass a bill
legalizing possession of a small amount of marijuana, according to legislative records and House Clerk William MaGill.
"Substance use should be treated as a health care matter, not as a crime," said Rep. Brian Cina of the state's Progressive Party, records show. "By passing judgment on others for the way that they deal with pain or seek pleasure, one further fuels the stigma that drives addiction."
The bill next heads to the Senate, where it is expected to pass, and Gov. Phil Scott, a Republican, has said he will sign it, according to
CNN affiliate WCAX
.
The bill is similar to one Scott vetoed last year but includes stricter penalties for stoned drivers and for those who provide pot to children.
Federal policy in flux
Lawmakers' approval came the same day Attorney General Jeff Sessions
rescinded three memos
from the Obama administration that had set up a hands-off policy toward marijuana-friendly states.
Although several states have legalized possession, cultivation and distribution of pot in recent years, marijuana remains illegal under federal law. Sessions' move indicates the
end of the laissez-faire attitude of
recent years and gives prosecutors more leeway in deciding whether to commit resources to stopping marijuana use, even in states that have legalized the drug.
In Vermont, state Sen. Dick Sears, a Democrat, said he wasn't sure what the new federal guidance would mean locally.
"I'm not sure how much it will affect us. It might affect our medical marijuana, which would be a bigger concern because that is where the state is regulating and the state is allowing the sale of it," Sears told WCAX.
In the US, eight states and the District of Columbia have legalized recreational use of marijuana.
Vermont and marijuana
Vermont, the "Green Mountain State,"
could soon become the first state
to legalize marijuana by passing a law in the legislature rather than by use of a ballot measure.
Long one of the most liberal states in the country, Vermont legalized the use of medical marijuana in 2004 and recently decriminalized possession of a small amount.
This is Vermont's second attempt at passing a marijuana bill in the past year. State lawmakers last spring passed a bill legalizing marijuana for recreational use.
But Scott
vetoed the bill
, saying it did not adequately protect public safety. He said he was generally a "libertarian" on the issue but asked for more protections against stoned driving and children's access to marijuana.
"I am not philosophically opposed to ending the prohibition on marijuana, and I recognize there is a clear societal shift in that direction,"
he said at the time
. "However, I feel it is crucial that key questions and concerns involving public safety and health are addressed before moving forward."
Scott set up a Marijuana Advisory Commission to study the matter. Its report is expected later this month.
Read more: http://edition.cnn.com/